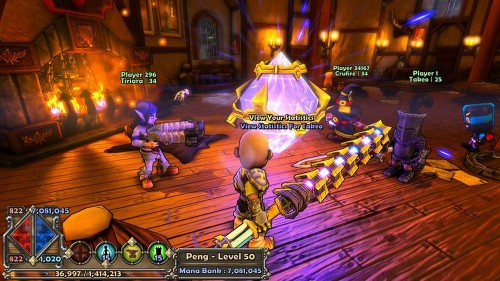 With over 250,000 units sold over three platforms (XBLA, PSN, Steam), Trendy Entertainment is seeing great success for the tower defense RPG – Dungeon Defenders. A whopping 200,000 units were sold on the PC alone!
Now Trendy would like to give back to their fans by providing free weekly events to win exclusive in-game items. For the Xbox 360 and PS3, players will be able to join games with the developers and compete against each other for prizes.
If you are not familiar with Dungeon Defenders, take a look at our Dungeon Defenders Review.
Additionally, the following pictures are the event wallpapers for events from November 3 to December 30.