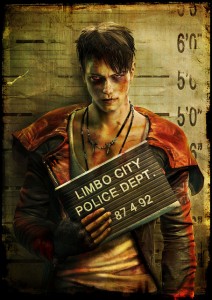 Today concept are has been revealed for the forthcoming DmC: Devil May Cry title from CAPCOM, for Playstation 3 and Xbox 360. The concept art show off some new monsters for parrallel world Dante. It's interesting to note that these concept art designs are incredibly creepy and mark a very big change for the series.
The concept art show off enemy characters known as Tank Drone, Stinger and Warrior Drone respectively. You can check out each of the creepy characters below.
What do you think of this new direction for DmC: Devil May Cry? Are these character designs too different from the old Devil May Cry? Or is it a perfect place for the series to be heading? Let us know in the shoutbox and comments section.