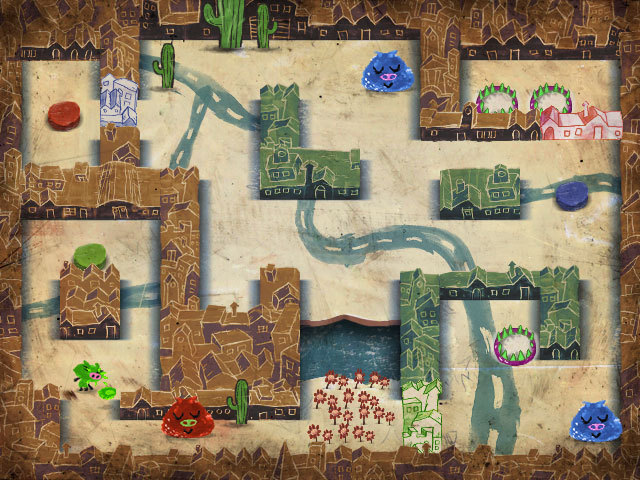 Here's a bit of bizarre for you. Konami have just dropped the price on Gesundheit! on the App store. The game, produced in partnership with indie developers Revolutionary Concepts, will be reduced to 99 cents from today until November 27.
The bizarre? Gesundheit! follows the adventures of an allergy ridden pig, who upon narrowly avoiding being captured by a band of monsters thanks to his copious amount of snotty sneezes, finds his inner courage and sets off on a quest to rescue his hanky bearing lady love. The game has a cute hand drawn style, and with over 40 increasingly challenging levels to explore, offers a bit of something for everybody, from cuteaholic kids to adults with a bit of a fondness for some snotty humor (sneezing has never been so functional). The app store gets a little weirder every day doesn't it?
When it was released back in August the title won an amazing 9.5 out of 10 here at Capsule, so make sure and check it out while the deal lasts.