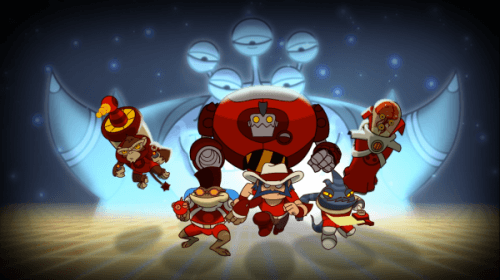 dtp entertainment and Ronimo Games today have announced that Awesomenauts will be launching into battle on the Playstation Network and Xbox Live Arcade in February 2012. Along with this announcement, a 22-minute recording of a match between Awesomenauts' developers with audio commentary has been posted to Youtube in order to demonstrate a more in-depth insight into the game's mechanics.
Jasper Koning, co-founder and game designer at Ronimo Games spoke on the subject stating "Though we understand that fans may initially feel disappointed that the game will not be released before the end of the year, we will make sure to use the extra time available to us to polish Awesomenauts even further."
Whilst this may upset some fans, judging by many disappointing titles in the past from other developers I'm sure we all know that rushing a game to meet a deadline often ends with a not-so-great product. With this in mind I'm sure the wait will be worth it, looking forward to the release in February 2012!