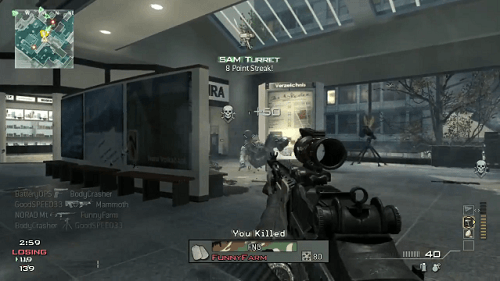 All right so you just bought Modern Warfare 3, and you are all set up to take down some no0bs in multiplayer. May as well earn some extra XP while doing so right? Here are a couple options for getting the extra points.
First, there are specially marked Mountain Dew drinks that have a code on them. Enter the code on the website, link your accounts, and you will receive 90 minutes of playtime where-in your XP is doubled.
Second, by simply downloading the Call of Duty Elite app and registering on Xbox Live (and presumably PSN), you will get two hours of double XP time. Check out Major Nelson's blog post for more information on Call of Duty Elite and this promotion.
Third, play smart. This one is obvious. Don't go out in the open like a maniac. Watch your team mates' back. Reload after EVERY firefight. Strategize and communicate.
Be sure to watch out for other ways to earn XP in the future, as there are sure to be more promotions. Capsule Computers will be sure to let you know what they are and when they happen.