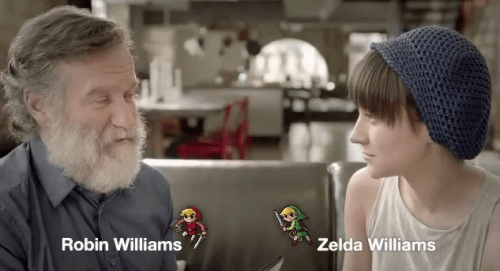 Robin Williams has once again returned with his aptly named daughter for the latest Zelda TV spot, this time for The Legend of Zelda: The Four Swords Anniversary Edition.
As many know, Robin Williams the famous actor/comedian named his daughter after the princess from The Legend of Zelda franchise, Zelda. It is evident through these series of TV spots that the Williams duo have appeared in, that they truly love the Zelda series.
You can check out the trailer below, watch both Williams challenge eachother to a Four Swords based bet. Who wins? You have to wait and see. Be sure to let us know what you think in the shout box or comments section.