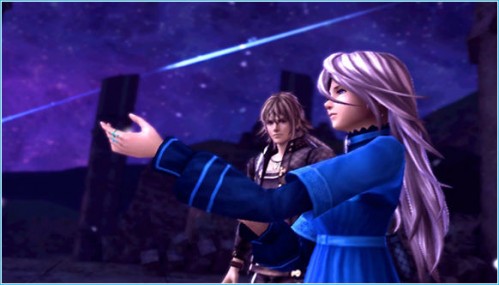 That's right JRPG fans, The Last Story will be released in full English through-out Australia. Following Xenoblade Chronicles and Pandora's Tower before it, The Last Story is the latest in a sleu of hugely popular Japanese RPG titles that usually would never make it out in English anywhere, that is actually being released in Australia.
The game itself recieved wide-spread critical acclaim, so far as recieving a 38/40 from highly regarded Famitsu magazine. No release date has been set for the title, however the Australian Classification Board provides some details regarding the title here.
Sad news for US and European gamers is that there does not appear to be any release of The Last Story heading there way any time soon.
It look's like Australian fans are finally getting some good news amidst the depressing news of game bannings and censoring. What do you think of this huge announcement? Let us know in the shoutbox or comments section.