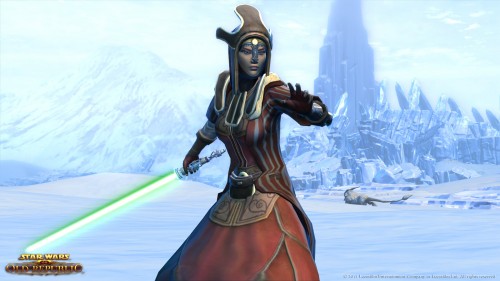 Players interested in the upcoming MMORPG by Bioware, Star Wars: The Old Republic, may be interested in learning that there will be designated servers for roleplayers who prefer to PvP. These servers will be designated as RP-PvP Servers and this news confirmed in the forums about a week ago.
On the 30th of September, the Senior Online Community Manager, Steven Reid, stated this in a forum –
[…]  However, we have good news: RP-PvP servers are going to be a part of Star Wars: The Old Republic…
Though, it should be noted that such servers will not be exclusively monitored by a dedicated set of admins. But this may change in the future.
Please note, the 'RP' part of the RP-PvP designation will be a suggested style of play, not a mandatory one. What that means is, if you feel someone isn't roleplaying, reporting them to Customer Service will not ensure action on their account. We will also not be enforcing naming policies or similar.
Be sure to check out the forum where this was announced.