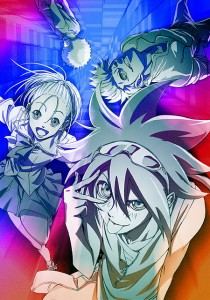 Just when you thought Sentai were done with their licensing spree, they strike once again. This time they have picked up the license for Phi Brain ~ Kami no Puzzle, the puzzle battle series currently airing in Japan.
Sentai have announced that they will be streaming the series through The Anime Network. A DVD or Blu-Ray release has yet to be confirmed.
Phi Brain, has currently aired 4 episodes in Japan, to critical acclaim. Critics have called it the most inventive young adult "game" series in years, with it's complex puzzles and emphasis on getting viewers to try and play along with the characters.
What do you think of this announcement? Let us know in the shoutbox and comments section.