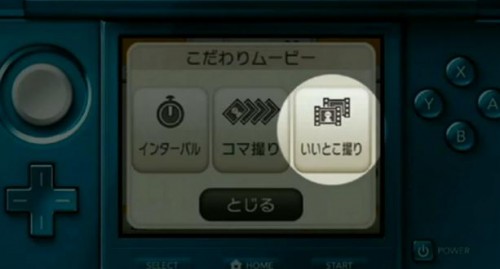 Nintendo's pre-recorded press event for the Nintendo 3DS is now a thing of the past, but plenty of new details have arisen concerning the new firmware update that will allow for new functionality of the 3DS.
Arriving in November, this update will let owners on the 3DS system to record video in full 3D for the first time. These clips can be up to 10 minutes in length as well, so users will finally get to film their own footage and re-watch it in a whole new dimension.
Also detailed was a stop motion feature, which will allow you to take frame-by-frame snapshots and then combine them all into one full-motion video.
Finally, the Streetpass Plaza will be getting a much needed update as well, with a whole new Quest for the built in "Find Me" RPG, allowing two players to take on the monsters within the various dungeons. New puzzles featuring the likes of Donkey Kong will also be added into Plaza.
The whole conference was rather short, but you can check out Iwata detailing all these new goodies in the clip below.