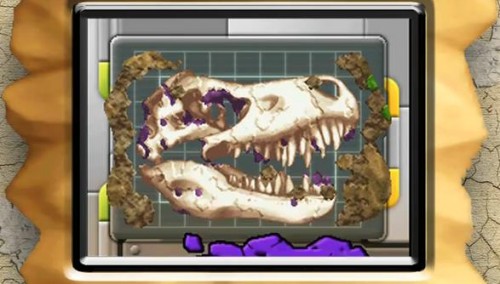 Nintendo have been preparing for the November release of Fossil Fighters Champions, the follow-up to Fossil Fighters for the DS that released back in 2009. This title has players dig up fossils, clean them up, and then revive the rocks into Vivosaurs. Once a player has their monsters of choice, they then can battle them in a tournament like setting.
The latest trailer released over the weekend shows off the detailed cleaning process from Champions, as players must chip away at each rock with their stylus and even use their mic to carefully blow the dirt and sediment away from the fossil so that no damage is caused. The better each rock is cleaned, the more powerful the revived Vivosaur will be. Even though the first had quite a following, Champions seems to be bringing a new level of depth to the series this time around.
You can check out the new trailer for Fossil Fighters Champions below and get your tools ready as this new DS dino romp launches on November 14th.