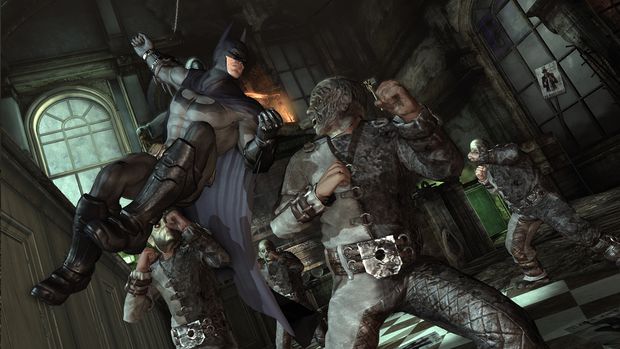 A full minute and thirty seconds of all-new gameplay footage of the upcoming Rocksteady release, Batman: Arkham City has hit the internet. It shows our favourite caped crusader flying through the towering structures and quirky landscapes of Arkham, which looks to be a real treat to the fans of the older, more "out there" visions of Gotham City in the earlier movies.
We also see some great brawl action as Batman takes on 4 bad guys hanging out on a rooftop. The silky-smooth fight moves return from the game's predecessor, Arkham Asylum, with an even wider array of fisticuffs and gymnastics.
Coupled with the gradual announcements of more and more classic villians we love to hate, the game is shaping up to be a real fan-pleaser, as well as being an impressive title in it's own right.
It's set for release in the US on October 18th 2011, so be sure to get your pre-order sorted now, as it's bound to fly off the shelves!