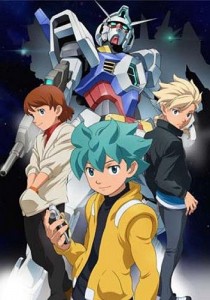 Following the premier of the Gundam AGE anime of which we reviewed here, Namco Bandai have released a trailer for the previously announced Playstation Portable game based off the new series.
The game is being developed by Level-5 who also have worked with Sunrise on the anime and is set for a release date of Summer 2012.
Little is known about the specifics of the game other than that it will cover over 100 years in the Gundam AGE universe storyline.
You can check out the trailer below. Be sure to let us know what you think in the shoutbox and comments section.