Well, we already knew it, but now EA have confirmed it – FIFA 12 is a success. Since its official launch on September 27, the title has gone on to be the most successful in the franchise's history.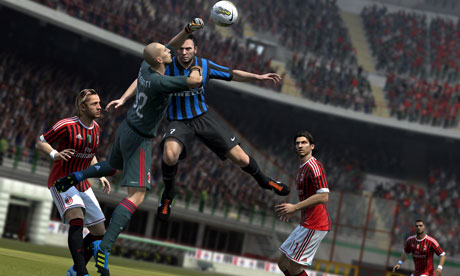 FIFA 12 has currently sold more than 3.2 million copies across all consoles worldwide, making it the biggest launch in the history of sports games and the biggest video game launch of 2011 so far. More than 350,000 fans have also connected to FIFA Ultimate Team's early web-start, and on October 1 there were more than 8 million online game sessions for FIFA 12.
The release of the title on iPad and iPhone has also been a success, selling more than 879,000 units. Also, if you're curious about how well EA Sports' Football Club is going so far, here's the top five clubs in terms of supporters: Manchester United, FC Barcelona, Arsenal, Real Madrid, and Liverpool.
Of course, this is just the beginning for FIFA 12 and there is still another year before the next installment is rolled out. If you haven't picked up a copy, do so because it is well worth it – just ask the 3.2 million others!