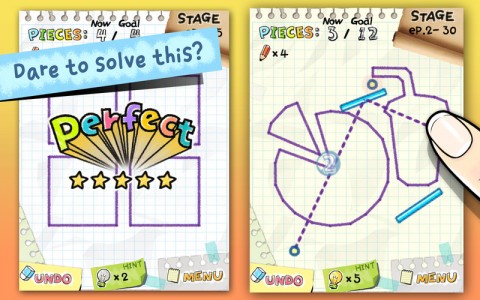 I'm taking a break from my usual Playstation news reporting to bring news from Com2uS, developers of a few iOS games for the iPhone, iPad and iPod Touch. First up, they are updating two of their bigger games to be compatible with the new iOS 5. Both Tower Defense HD and Slice It! will have support for Apple's new cloud service, iCloud. So, if you are playing on the go on your iPhone and decide to switch to the iPad version, access to the iCloud will allow the player to pick up their save data from the iPhone version and continue playing on the iPad version. Other iOS 5 features will also be supported.
The second bit of news related to Slice It! The popular geometric slicing game is now available for the PC via the Mac App Store. It will feature over 200 puzzles plus have some added features. The main new feature will be a timer. It will add an extra challenge to the game. The game will feature different elements that can throw off any gamer. It will cost US$4.99.
I am not a iOS gamer or a Mac gamer, but I do wonder why is the main feature on the PC version a timer. Timers in puzzle games are very common. Oh well.