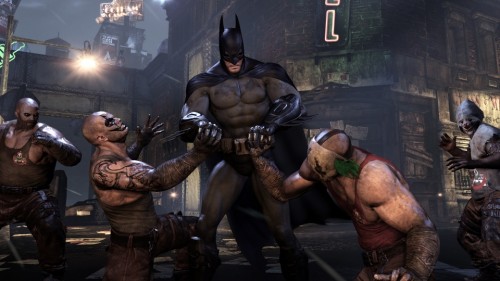 Warner Bros. Interactive Entertainment and DC Entertainment have released a new Batman: Arkham City trailer showcasing content from the upcoming Nightwing Bundle Pack, which will be available beginning November 2 on Xbox LIVE Marketplace and PlayStation Network.
Featuring the intense melee skills of Nightwing, a.k.a Dick Grayson, the trailer showcases the character's punishing arsenal of fighting moves that can be used against Arkham City's hardened thugs. Nightwing comes complete with his own unique gadgets and special moves, and is playable in all challenge maps in the game, as well as two additional challenge maps that are included with the pack: Wayne Manor and Main Hall. The pack also contains a bonus Animated Series Nightwing character skin.
The Nightwing Bundle Pack will be available November 2 on Xbox LIVE Marketplace for 560 Microsoft Points and PlayStation Network for $11.45. The Robin Bundle Pack will also become available on November 23 to all owners of the game for the same price.