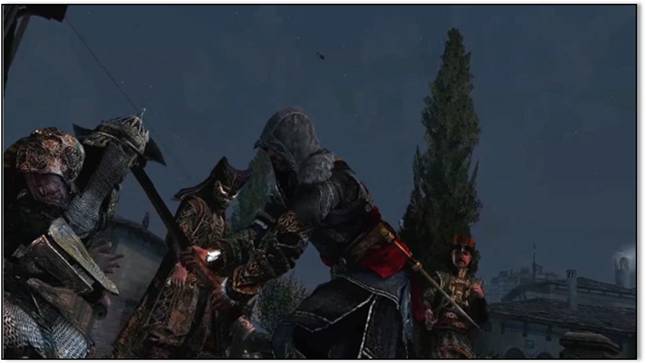 The upcoming sequel in the Assassins Creed series, Assassins Creed Revelations, has a trailer released showcasing the combat within the game. To fans of the series, this will seem pretty familiar, but to a non-fan; it also interesting to watch.
Assassins Creed Revelations is set to feature all three leading Assassins Creed Assassins: Altier, Ezio and Desmond. This looks like an exciting turn in the series and fans are surely going to love the return of the more sharply-dressed Altier.
Be sure to check out the trailer, embedded in the video-box below and let us know what you think in the comments or on the shoutbox to the side.