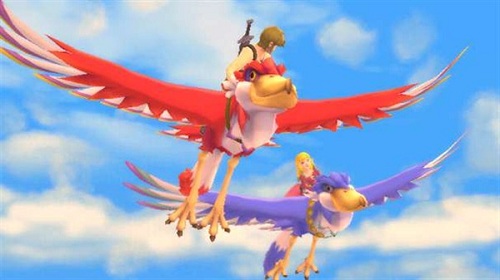 The Legend of Zelda: Skyward Sword, is set to take to the skies on Wii this November throughout the world and in anticipation, Nintendo have released another trailer. This time the trailer highlights the romance portion of the upcoming installment in the mammoth franchise.
You can check out the trailer below, but be warned, it is quite cute. Thankfully this trailer sees the return of the badass flying duck things that we have seen in previous trailers that have already become a fan favourite new creature from the Zelda universe.
What do you think of the new trailer detailing the romane in Skyward Sword? Let us know in the shout box or comments section.