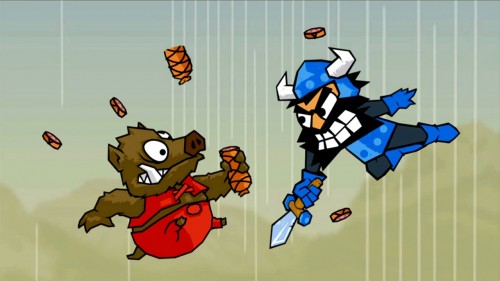 Arriving to the Xbox LIVE Arcade on September 21st, Rotastic plans to make acrobatic twists to captivate casual gamers. Developer Dancing Dots promises a highly addictive gaming experience that is based around simple swinging mechanics. Latching a rope to a hook propels a player in a circular motion in order to acquire the many gems in the world.
Beyond the simple gameplay of swinging around hooks with your trusty rope, Rotastic offers more than 70 levels of single player storyline. The multiplayer will be an everlasting enjoyment as you challenge opponents to a deadly Deathmatch or a still not so friendly Item Collect. Be the first one to collect the most gems or last man on a rope to win.
Gather your loose change and give Rotastic a whirl on September 21st. For only 800 MSP, this game has a lot to offer. Check out the cool new screenshots and official trailer below.
For the Rotastic website —> (HERE)