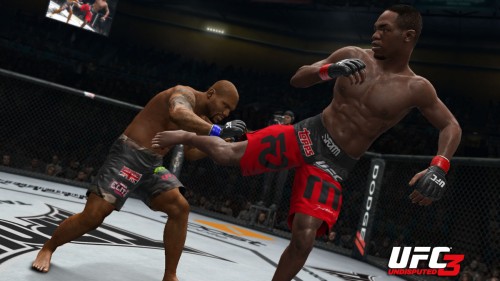 As the vote for the UFC Undisputed 3 cover star is still up in the air, THQ have released their latest fighter video featuring Jon "Bones" Jones, the current UFC Light Heavyweight Champion.
Jones will be defending his belt against Rampage Jackson today, so if you want to check him out then watch UFC135.
Some reasons you might want to vote for Jon Jones, he:
is the youngest ever UFC champion (24)
has the longest reach in the UFC (84.5 inches)
has a 13-1 win record as an MMA fighter
UFC Undisputed 3 will be out in January 2012.