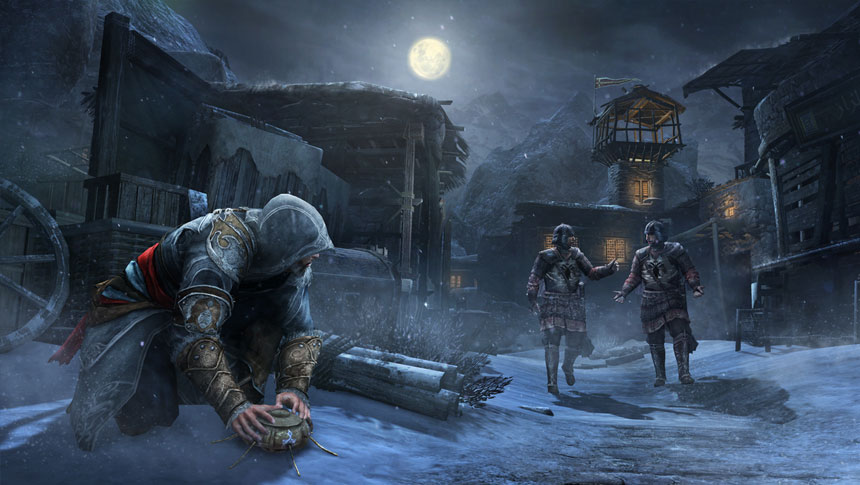 As a franchise, theres no denying the enormous popularity of Assassins Creed, so it should come as no surprise that Ubisoft have extended the Assassins Creed: Revelations (ACR) multiplayer BETA by a further week, much to the delight of gamers everywhere. UPlay and Playstation Plus members will now have till September 17th to further explore the Animus environment and hone their stealh and fighting skills ready to take on the rst of the AC fanbase.
Featuring 9 characters including nobles and thieves, each with unique and individual backgrounds and favoured abilities, ACR will be set across 3 finely tuned maps that allow much more varied and strategic gameplay than seen in any other title within the franchise. The 4 modes that will feature in the BETA version of ACR include the popular and well known Wanted and Manhunt from Assassins Creed Brotherhood, while Deathmatch and Artifact assault are 2 brand new and exciting additions to the title.
Many of the abilities and perks which were also seen in ACB will be more than familar to some, while many others have been tweaked and fine tuned in accordance with Ubisoft gaining valuable feedback from users. In addition to this, there are a plethora of new features implemented in ACR, so get online if you are one of the lucky ones and enjoy your extended time on AC: Revelations.
Anyone wanting more information regarding Assassins Creed: Revelations can visit www.assassinscreed.com/acr-beta