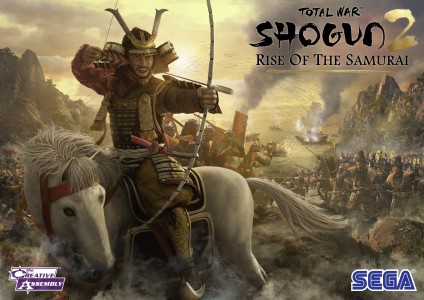 Sega have released a wealth of new media for their upcoming expansion to Total War Shogun 2 – Rise of the Samurai. As well as a trailer there are screenshots featuring some of the new units and a gorgeous UK poster.
Set 400 years before the civil war of the Sengoku period featured in Shogun 2, Rise of the Samurai boasts a brand new campaign set in 12th century Japan. Three great families battle for control of the country, and players will lead one of six playable clans from the Taira, Minamoto and Fujiwara . Amidst the chaos, a new class of warrior emerges that will change everything – the samurai.
In addition to single player the campaign is also playable in multiplayer versus or co-op modes, and comes with 30 new battle units (including warrior monks and female samurai) and 4 new agents.
The release date is simply set as September 2011, although pre orders are currently still available on Steam.  Keep an eye out for more news of a release from Capsule Computers!
[nggallery id=363]