We recently sat down with Tekken Hyrbid at Namco Bandai's Pre TGS Event, this release aims to combine a few different entries into the series, it's a cocktail of button mashing. It's pure fan service and I played the fan favourite Tekken Tag Tournament 2 "prologue", multiplayer was on show and after a few rounds of losing I was easily sucked back into the world of Tekken and started winning.
First of all the game I played was in 3D, now this was an early build, so I will say the 3D wasn't the great. Infact the 3DS version of the game almost put it to shame, which was in the same room and ran at a suprisingly solid 60FPS. Meanwhile the PS3 version was sort of dark and rough around the edges, however the game didn't slow down. All on one blue ray you'll get TEKKEN Tag Tournament HD, TEKKEN Tag Tournament 2 Prologue (the one I played) and the feature length 3D CGI movie, TEKKEN Blood Vengeance. As you probably know, TEKKEN doesn't exactly have a great story, but I'm sure there's probably a few laughs in the movie. I haven't seen it myself, but if you're too tired to play Tekken, I guess the idea is to just watch the movie instead.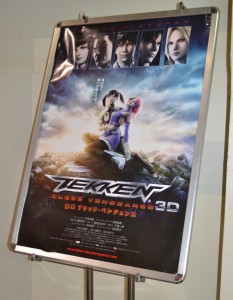 Interesingly the soundtrack was abit different, I even heard a few dubstep tracks, yes cause that's just what ya' need to hear when you're kicking someone in the teeth. Dubstep! New features in Tekken Tag Tournmanet 2 Prologue (yes it's a mouthful) included tag combo moves with your partner, a 3D model viewer for the characters, trophie support and ofcourse the 3D. The combos were basically a grab move where your partner joined in with a random fly in move, but they could be countered by pressing triangle, which meant 4 players appeared on screen once. This was something they were keen to point out to us, probably because it was running in 3D. I'm unsure if 3D runs on the remastered TEKKEN Tag Tournament HD, but you can unlock the infamous Bowl mode, so if it doesn't I guess they've made up for it.
One downside is the lack on online multiplayer for this fun sized package, which would of been great, given the "remastered" nature of the release. TEKKEN Tag Tournament HD is a remade PS2 game, Tekken Tag Tournmanet 2 Prologue is a remade demo with only 4 characters plus 3d and the 3D film came out earlier this year. Basically when I put it like that, it sounds like what Linkin Park does with their albums, the good ol' re-hashed fingerbash.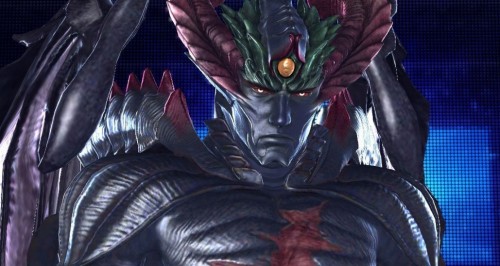 The game is set to release during the "2011 holiday period", that's all they gave us, which is something we already knew. But overall the game is looking like it'll please the fans, rather than attracting new players. It played like any other Tekken Game, but with a few new features thrown into the mix, including "phat dubstep beatz". It seems like more of a tease before the next TEKKEN Tag Tournament comes out, which isn't really such a bad thing.