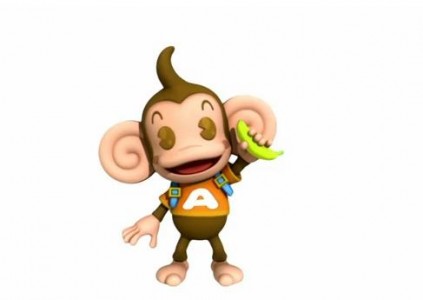 Time to roll that monkey on the go as Sega has annpunced a new Super Monkey Ball for the Playstation Vita. It has been designed esclusively with the Vita in mind, taking advantage of the motion controls, front touch screen and the rear touch pad, as well as for allowing traditional controls. Expect AiAi, MeeMee, Baby and GonGon to be present in the game.
The game will also feature all-new worlds, original mini-games and updated graphics, adding a fresh new vibrancy to Super Monkey Ball. Players can manage each monkey's momentum to navigate narrow ledges, moving platforms and loads of challenging obstacles. Roll your chosen ape to the goal by taking full advantage of the capabilities offered by the Vita handheld console, and challenge up to four friends in Wi-Fi enabled multiplayer modes. Fans can also enjoy revamped classic games such as the much-loved Monkey Target, along with other exciting brand new additions.
"Since evolving onto the current generation of consoles, the Super Monkey Ball franchise has always offered innovative game design, challenging the hardware capabilities for all the consoles it has released on" said Gary Knight, Senior Vice President of Marketing at SEGA Europe and SEGA of America. "Super Monkey Ball on PlayStation Vita is a great opportunity to experience the exciting features that the PlayStation Vita offers, and the SEGA development team are bringing a exciting new experience whilst staying true to the franchise."
The game will see a release in 2012. Are you excited by a Super Monkey Ball on the Vita? Leave your comments below.