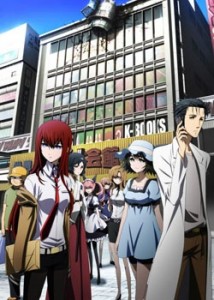 Following the epic conclusion to the anime series Steins;Gate earlier today was a mammoth announcement of a Steins;Gate Movie! This came as a huge shock to fans, but an extremely pleasant one at that.
So far, little is known about the Steins;Gate movie other than that it will continue on from the anime series. I personally believe it may be a cinematic adaptation of the second Steins;Gate visual novel game. But that is pure speculation on my part.
The announcement trailer has made it's way on to the web and you can check it out below for your viewing pleasure. Be sure to let us know what you think of the upcoming Steins;Gate film by leaving a comment.