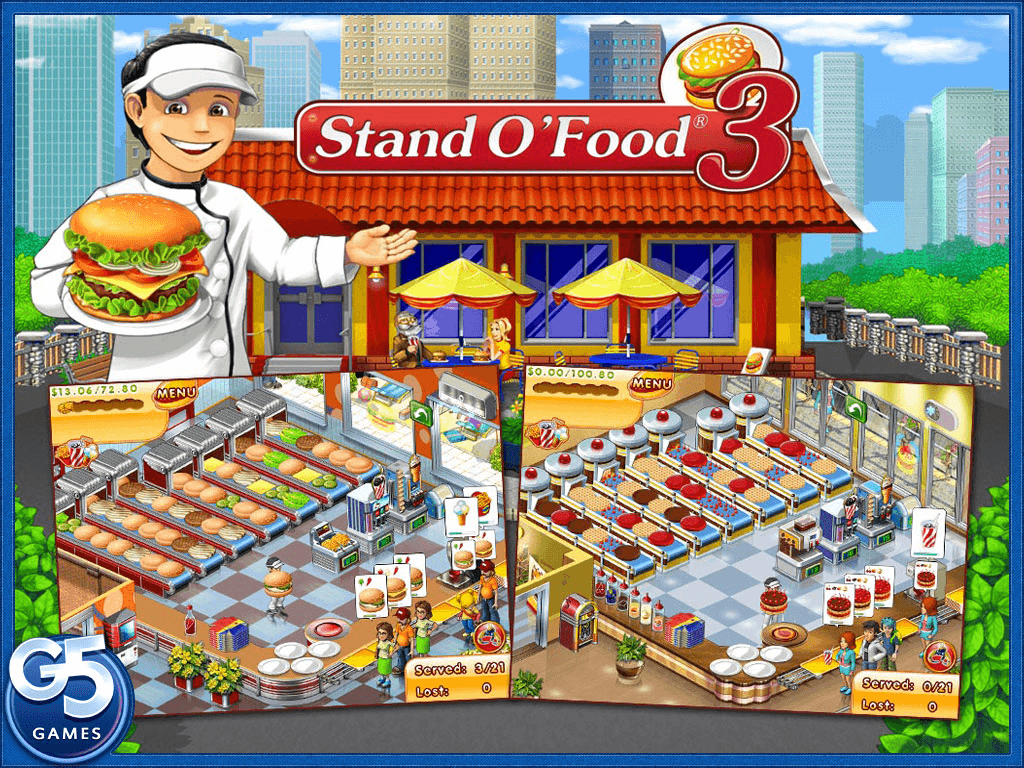 G5 Entertainment are bringing another casual game to the iPhone and Android markets, with Stand O' Food 3, based on their PC and Mac version. It continues the storyline of Ronnie, fast food genius, as he extends his empire to Tinseltown.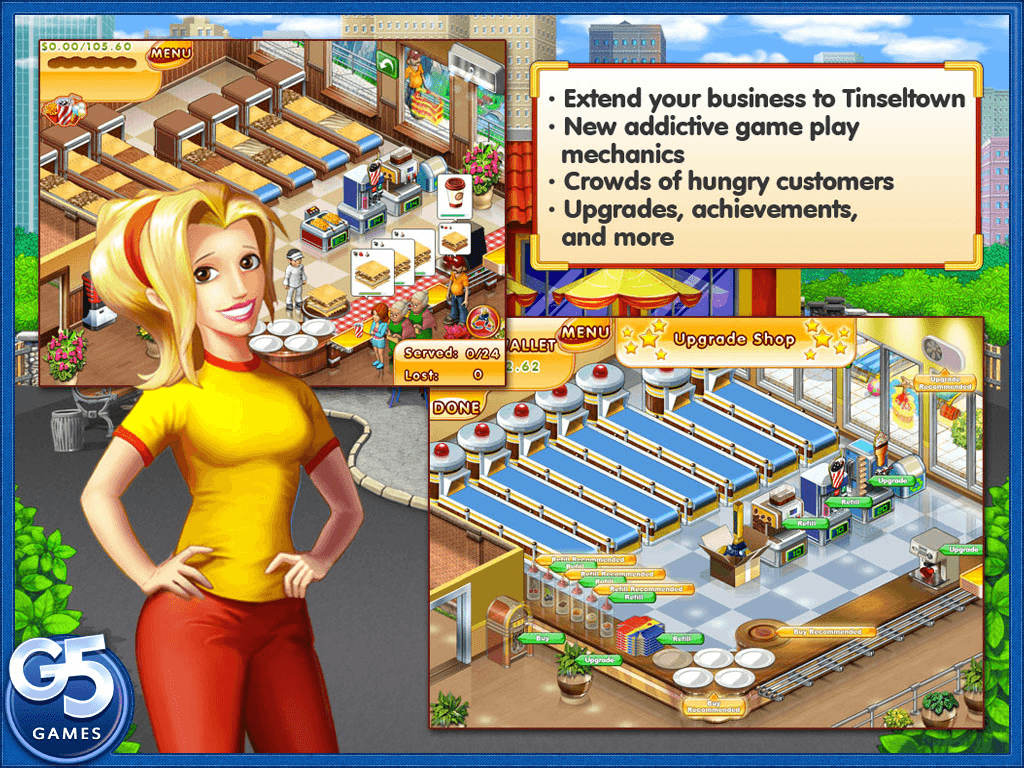 The game has you running round to multiple conveyor belts, piling on ingredients in the correct order to make the perfect burgers, and now, lasagnas, cakes, and more. Upgrade your shop to cater for the demand, with better equipment, jukeboxes, and of course, extra plates! Spread your chain across the city, and let out the fast-food mogul inside!
Coming to iPhone, iPod Touch and iPad and Android September 15, 2011.