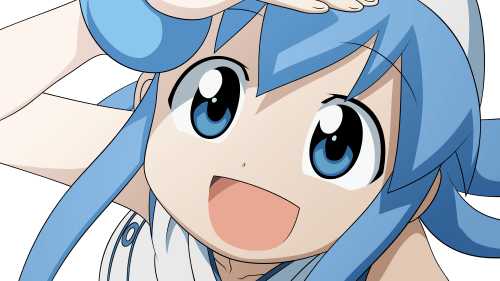 Media Blasters, recently announced the acquisition of the anime series Squid Girl and now they have confirmed the english version cast of the series. Squid Girl has been streaming in Japanese with English subtitles on Crunchyroll for a fair while now and news of the English dub cast has been hotly anticipated by fans of the series. The cast is as follows:
Christine Marie Cabanos as Squid Girl
Heather Pennington as Eiko
Jason Wishnov as Goro
Amanda C. Miller as Takeru
Shelby Lindley as Chizuru
Cristina Vee as Nagisa
Xanthe Huynh as Sanae
Laura Post as Cindy
Sarah Williams as Ayumi
Amanda Lee as Noh Mask Rider
Tony Oliver as Father
Lauren Landa as Announcer
Jonathan Meza as Devil Squid
Juicey Flannigan as Principal
Erika Harlacher as Customer
Matt Wolfrom as Customer
Victor Sgroi as Customer
It has been confirmed that Media Blasters will release the english dub on DVD onNovember 27th across North America. Let us know what you think of the english cast in the comments section below.