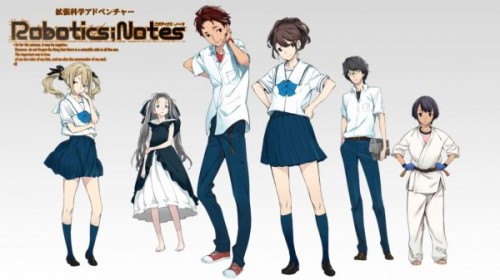 The creators of the amazing Steins;Gate and Chaos;Head visual novels, 5pb Games had some big things on show at Tokyo Game Show 2011. The biggest of which was their trailer for their upcoming title, Robotics;Notes!
5pb are known for creating visual novels that focus on science-fiction with a dash of romance thrown on the side. This time with Robotics;Note, as you can imagine, they are focusing in on robotics. You can check out the trailer below to get a look at what to expect from the title.
Robotics;Notes is set to be released on the Playstation 3 and Xbox 360 in Spring 2012. It is unknown whether it will make it out of Japan, but with the massive growth in popularity of Steins;Gate and Chaos;Head,  it wouldn't be too far a stretch to guess that 5pb may be looking to branch out.