Rockstar have announced the free Red Dead Redemption Myths and Mavericks Bonus Pack will be available for download on Playstation Network and Xbox LIVE on September 13.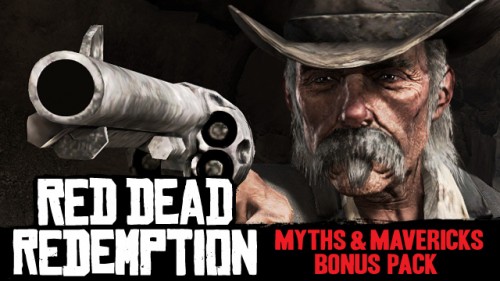 Rockstar says the DLC is a token of appreciation for the Red Dead fans who have been playing online multiplayer and keeping the experience of the title alive. Myths and Mavericks will introduce a whole range of fan-favorite multiplayer characters from the single-player story.
New locations will also be added, including Cochinay, Nekoti Rock and Beecher's Hope, as well as new Stronghold games in Armadillo, Tumbleweed, and Chuparosa.
For more information about the Bonus Pack, including maps and modes and a list of characters, visit Rockstar's website here.