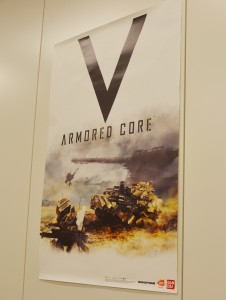 Capsule Computers joined other Namco Bandai enthusiasts at the pre-Tokyo Game Show event held at Namco Bandai headquarters in Tokyo on the 14th of September. One game we had the privilege to play was the soon to be released Armored Core V for Xbox 360. After 30 minutes of game play between us, getting to grips with the controls, and blasting away at some robotic enemies and bullet trains in a visually stunning single-player mission, we were allowed time for some questions and answers with the game's software producer, Toshifumi Nabeshima. Please note, the following questions and answers have been paraphrased from translations.
Q: Will the game feature any multi-player options?
A: The game has been designed to focus mainly on multi-player gaming, which will be based online. While story based missions are designed to for single-player gaming, you can also do these missions in multi-player. W e have developed multi-player elements such as voice chat for players to communicate in game.
Q: How many players can play at one time
A: When playing online, teams can include up to as many as twenty members. Within the teams of twenty, up to five players can play co-operatively to complete a mission.
Q: Do you plan to bring it to PC?
A: There are currently no plans to bring the game to PC, but it will be available for both Xbox 360 and Playstation 3.
Q: When is Armored Core V due to be released?
A: Armored Core V is set to be released in 2012 in both North America and Europe.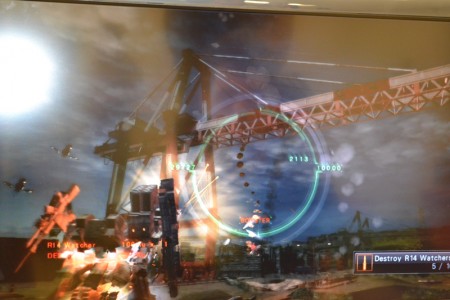 Q: Armored Core V seems to be designed to appeal to hardcore players, how are you catering to newer players?
A: We want to bring the Armored Core franchise to a higher level. The reason that development is taking so long, is that we are trying to make the game as accessible as possible. Rather than make the game less difficult than other Armored Core games, we want to keep the standard of difficulty to please hardcore fans, but also bring in new elements to attract new comers.
Q: What specific elements are being developed to attract new comers?
A: Because the main focus of the game is multi-player, team members can help out the new comers. As well as co-operatively completing missions, team members can also share money and items to help the new comers ease into the game. We have also worked to improve the control system to be a little simpler, allowing everyone to understand it.
Q: Are there any plans to release downloadable content?
A: There are no plans as of yet, but there is a possibility for it in the future.