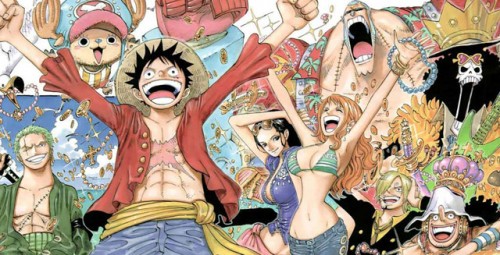 We previously reported that the One Piece anime will move into the second half of the story on October 2nd. If you follow the series week by week through Funimation online streaming you may have noticed a preview trailer at the end of episode 516, which previewed episode 517. For those of you who didn't you can check it out below, for the first hint of One Piece's New World Saga!
Also for those of you who don't know japanese, here is a translation of the narration over the video:
Two years have passed since the War of the Best. After obtaining their new powers from training, finally, the members of the Straw Hat Pirates have arrived with the goal for the last ocean on the Grand Line – the New World. The Straw Hat Pirates set sail!
Following the narration Luffy revealed the episode is to be titled "Straw Hats Reunite! New World Chapter Begin!" So be sure to check out the preview trailer below as well as the episode itself on the 2nd of October in what is without a doubt a historic event for fans of One Piece. Let the second part begin, set sail into the New World!