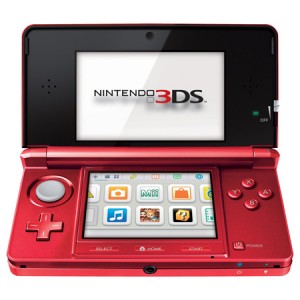 Before the Tokyo Game Show officially kicks off in a couple of weeks, Nintendo wants to have themselves a Pre-TGS event. Rumours have been circulating that this event will focus on a revised edition of the 3DS. The two names being thrown around are 3DS Lite and 3DS XL, two names that were used for revised DS hardware.
Another rumour that has been circulating is the a second analogue attachment. However, this seems unlikely due to the fact that it will be optional and will alienate early adopters. A revised 3DS seems to be the more logical choice.
With stiff competition from the smartphone market, as well as the upcoming Playstation Vita, Nintendo needs to do something in order to avoid playing catch up, something Nintendo is not familiar with in the handheld market.
Capsule Computers are in Tokyo for the Tokyo Game Show. Check here for all of the latest news from the Land of The Rising Sun as we countdown to the big show between September 15-18.