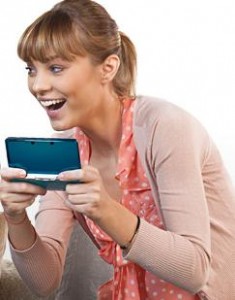 It has been nearly one month since Nintendo cut the price of the 3DS by $80.00 in North America, and judging by the numbers released today, this marketing strategy looks to have worked. According to the NPD Group, the 3DS was the Number 2 best selling platform in August with roughly 185,000 units being sold since the price cut that occurred on the 12th. This is a 260 percent jump from July and a fantastic number to see for the once stalling handheld.
In true Nintendo form, a list of other feats for August were released to display that their other products are not too bad off, either.
Nintendo sold more than 590,000 total hardware units in August, including more than 190,000 Wii systems and more than 165,000 units of the Nintendo DS family.
For the third month in a row, the majority of the best-selling software SKUs play on Nintendo platforms. August featured five of the top 10 and 15 of the top 20.
So far in 2011, more than 50 million units of software have been sold for Nintendo platforms.
In total, 540 million units of software have been sold for the Wii system and Nintendo DS family of systems combined.
I am happy to see the 3DS turning around, and with the busy holiday season to look forward to, this upward trend looks to continue for quite some time.