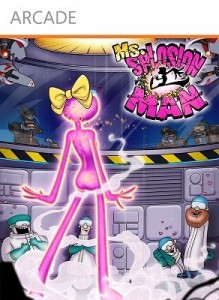 Twisted Pixel have announced their second Ms. Splosion Man TMS Challenges this week, dubbed the Fruit Friend Challenge. Twisted Pixel have teamed up with Penny Arcade to put this one together, charging Ms. Splosion Man with finding and detonating nine evil fruit-juicing automatons as quickly as possible. Along with your time to account for your score, there is killing scientists and destroying things (but who needs the prize of points to make them want to destroy things, right?) to up your score. You'll want to give it your all because if you manage to get onto the first three leaderboard spots you get to win real-world prizes!
The competition will end on September 11, so get in quick and 'splode the hell out of everything!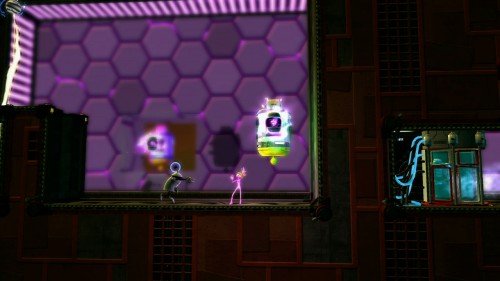 Ms Splosion Man is available on XBLA for $10 here. For the duration of the competition, the challenge will show up in the opening menu of the game.
So go on gang, get 'splodin!