Madman have just released their October lineup of SBS DVDs. The lineup again has some great picks from the television station – we've selected a few of our favourites here below.
Planet Egypt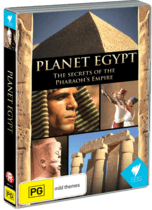 Why was the world's first great civilization also its longest-lasting? PLANET EGYPT gives a unique overview, from Dynasty Zero in 3000 BC to the end of the New Kingdom, and sheds light on the secrets of the Pharaoh's empire and one of the most extraordinary civilisations to have ever existed. By means of dramatic re-enactments and lavish computer animations, entire cities are reconstructed in 3D animations and brought back to life.
Each episode sheds light on one of the vital foundation stones at the base of this extraordinary civilisation.
Release date: 5th October 2011
Rockwiz – Series 1 and 2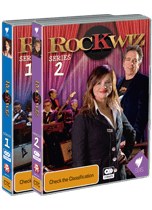 Hosted by the inimitable Julia Zemiro, and featuring an encyclopedic quiz regimen masterminded by Brian Nankervis, ROCKWIZ is Australia's longest running and most beloved rock trivia TV show. Recorded live in the Gershwin Room at Melbourne's legendary rock headquarters, the Esplanade Hotel, ROCKWIZ features some of the local and international rock scene's most talented performers, and puts them face to face each episode with regular punters and trivia tragics to battle it out for the weekly title of ROCKWIZ's biggest brains.
For the first time, all broadcast episodes are available here in these complete Series 1 and Series 2 collections. Series 3 coming soon!
Release date: 5th October 2011
Swift and Shift Couriers Series 2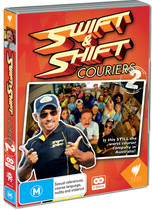 Ian Turpie, Melissa Tkautz, Paul Fenech, Angry Anderson and Amanda Keller return in the second season of SWIFT & SHIFT COURIERS, the hilarious sitcom from the creators of PIZZA that follows the escapades and misadventures of the worst courier company in Australia.
With burning desire to bring Keith (Ian Turpie) and 'Swift and Shift Couriers' to a bloody end, Amanda (Amanda Keller) sets up a rival courier depot that diverts jobs to a call centre in India and imports their cheaper drivers, complete with TukTuks! It's the usual disasters, stuff-ups, crazy driving and familiar faces – only this time the ineptitude has been doubled.
Release date: 5th October 2011