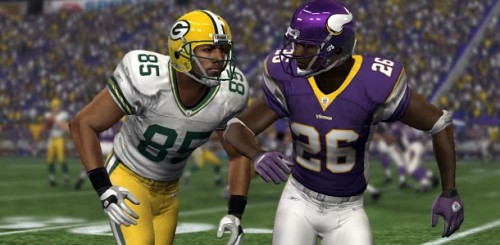 For all those NFL gaming fans out there, the wait is over for this year's installment as copies hit retail stores across Australia today. You can purchase it for 360, PS3 as well as on the Android and iOS Marketplaces!
With an all new collision and Player Dynamic system, this year's edition promises to offer extensive improvements upon all areas of the game and we can't wait to get our hands on a copy. Players are said to be more unique than ever with styles changing in accordance with the progress of the match.
Madden NFL 12 was the first title to use EA Sport's Season Ticket program. Season Ticket subscribers were provided full digital access to Madden NFL 12 three days before retail launch, something EA will apparently integrate into other titles in the future.
Madden is putting you closer to the action than ever before, and we'll have our review out as soon as possible so keep your eyes open.