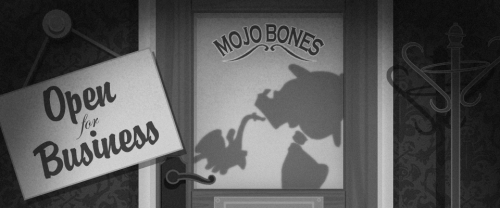 New independent studio from the UK, Mojo Bones, have kindly shared a teaser for their upcoming iOS title, Tongue Tied. The teaser acts as the introduction to the upcoming game, showing the origin of how the two troublesome canines Mick and Ralph became attached. Charmingly animated, its no wonder Mick and Ralph stare on, eagerly salivating in anticipation of the studios debut release. Make sure that you check out the teaser below for a taste of what is to come.
Tongue Tied is a physics based platformer that will require players to utilise the super elastic abilities of our new found canine companions along their haphazard journey. While no game play footage is available as of yet, Tongue Tied looks to be an incredibly entertaining and humourous, as well as visually stunning title for the iOS. Mojo Bones will be releasing more trailers, revealing more detail about their forthcoming title, so be sure to keep track of their progress in anticipation of more information.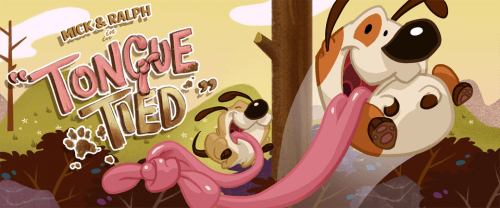 For more information on the latest news from Mojo Bones and their forthcoming iOS title, Tongue Tied, head over to Mojo Bones website, www.mojobones.co.uk. Alternatively, you can like Mojo Bones at their official Facebook page www.facebook.com/mojobonesltd or follow them on Twitter at www.twitter.com/mojobonesltd.