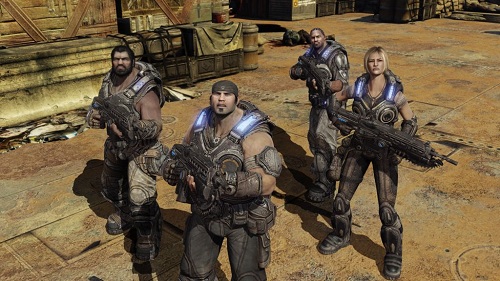 Get geared up for the release of Gears of War 3. Recently, a new transmission from has been released calling for all surviving COG forces. Colonel Victor S. Hoffman reports there are codes placed amongst the world that hold valuable COG gear. It has become our duty as the last remnant to find these pieces and attain the valuable material contained within to prepare for the final fight.
Acquire the codes by your everyday communication devices. Look on your Xbox email, Xbox LIVE, and Xbox social networks. Find the codes and reap the rewards.
I put my faith in you comrades. Find the codes and share them with your friends. Trust me when I say, "You cannot be Geared enough!"
Your first COD-CODE: 79FPMBCRHNV3
Enter your code HERE.