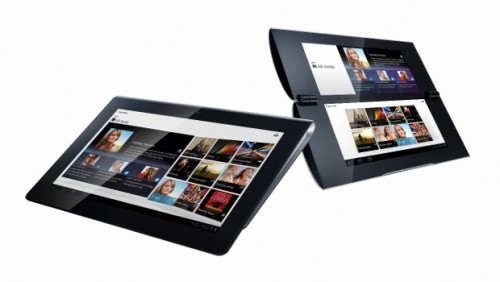 Gameloft, notorious gaming developer of highly derivative games, are bringing their key franchises into the upcoming Sony Tablet device. The franchises that will be brought to the tablet are contain titles such as: Asphalt 6: Adrenaline HD, N.O.V.A. 2 – Near Orbit Vanguard Alliance HD, Real Soccer 2011 HD, Spider-Man: Total Mayhem HD, and Green Farm HD.
On the tablet the Vice President of Publishing had this to say –
"The convergence of high performance, a stunning display, and the focus on a networked device provided by "Sony Tablet" devices perfectly complements Gameloft's high quality games and online multiplayer functionality," said Gonzague de Vallois, Senior Vice President Publishing, Gameloft. "The high impact of the "Sony Tablet S's" large display along with the unique dual screen configuration of the "Sony Tablet P" truly enhances the overall entertainment value of the gaming experience."
The following statement was issued by the Product Planning manager at Sony –
"We are extremely pleased to offer our customers access to Gameloft's exciting entertainment contents through "Sony Tablet"" said Makoto Ishii, General Manager, Product Planning Dept. No.2, Business Planning and Strategy Div., VAIO & Mobile Business Group Sony Corporation. "I'm convinced they will enrich the user experience of our upcoming tablets."
Fans of both Sony and Gameloft are sure to excited with this announcement.