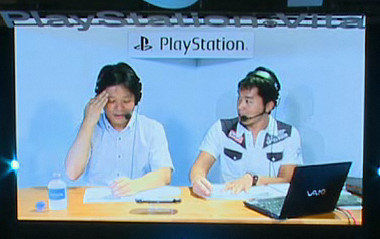 You read that right. Over at the Tokyo game Show, producer Yoshinori Kitase (pictured above) was involved in Sony's "Play Live" broadcast. He, of course, talked about Final Fantasy XIII-2. So, what has the producer reveal to the fans of the upcoming game (they are there, people)?
First off, he has revealed that the game will have an amusement centre. It will be filled with various mini games for the player to take a break from the long journey. One of them will be Chocobo racing. That is pretty cool. Kitase also revealed that the game will include a casino. Yes, there will be a Final Fantasy game where you can gamble. I wonder what is the Final Fantasy equivalent for blackjack?
The second piece of news Kitase revealed is an indication of what to expect in terms of downloadable content. Everyone who buys the game can expect weapons, costumes and more monsters. Kitase reassured, however, that the content on the disk will be sufficient without downloadable content, thus it will feel like a full game with DLC being added on to further the experience, unlike several other companies.
Kitase also did a plug for Final Fantasy X HD, being developed for Playstation 3 and Vita, by writing the following message on an oversize Vita: "Let's Meet In X."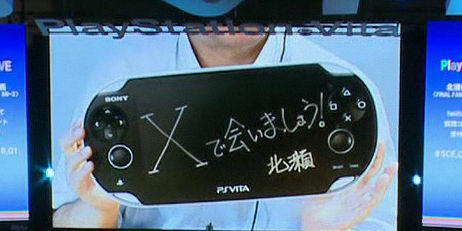 Final Fantasy XIII-2 will be released in Japan on December 15th, North America and Asia on January 31 and Europe and PAL territories on February 3.
Source (inc. pictures): Andriasang