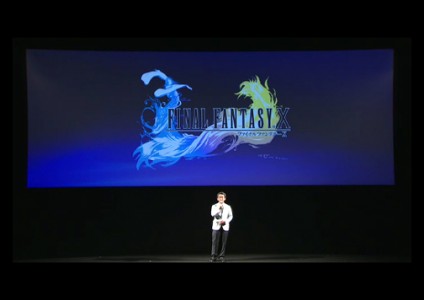 Right now, as I post this, Sony is currently conducting their Pre-TGS conference, like Nintendo did yesterday. Square Enix took the stage and talked about some games coming out for the Playstation 3 and Vita. No one expect this announcement.
At the end of the section, a logo appears on the screen. It is the logo of Final Fantasy X. Ladies and gentlemen, Tidus, Yuna and co. are about to grace your big screen TV and your pocket, because a HD upgrade to Final Fantasy X is heading to the Playstation Vita and Playstation 3.
No other information has been announced but Shinji Hashimoto did say (rough translation) "I received requests from many fans who desire to play Final Fantasy on the Vita. Today, their voices helped form "Final Fantasy X HD" which will be for the PS Vita!"
Shout out your opinions below. Are you shocked at this announcement? Excited? Nauseated?