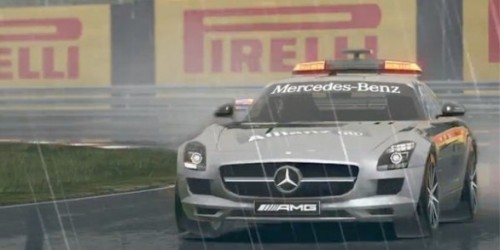 Codemasters have released the final developer diary video before the F1 2011 comes out next week, highlighting the season updates and the much anticipated safety car.
All of the updates in Formula One rules have been included, such as KERS, DRS, and the new Pirelli tyres, which according to Steven Hood (Chief Games Designer of Codemasters), "make the game feel completely different".
The diary entry also shows off the Safety car, giving people another glimpse at what it's going to be like and briefly expanding on the impact it will have in the game.
"A lot of people have been asking us for it. We'd always said we'd only do it when it was absolutely right, so now it's available in single player and multiplayer," said Hood.
F1 2011 will be out next Friday the 23rd of September (20th in North America), and will be available for 360, PS3, and PC with Vita and 3DS still to be announced later.
Don't forget to keep checking back here next week for a review of the game!