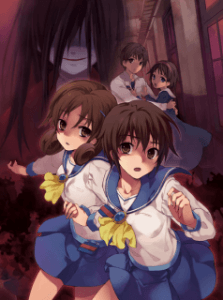 XSEED Games have announced that they will be localising JRPG game, Corpse Party for the Playstation Portable and bring it to the U.S.
As you can tell from it's title, Corpse Party is a horror RPG game. The game was originally created with the program RPG Maker by Team GrisGris, before being adapted into a full-fledged Playstation Portable title by 5pb. Games (known for such hits as Steins;Gate and Chaos;Head).
Along-side the announcement was a promo trailer which can be viewed below. Corpse Party tells the story of two school-girls trapped in a school that is well… haunted!
Be sure to check out the trailer for all the details and let us know what you think in the comments section.