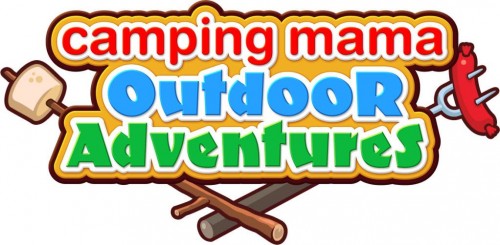 Roses are red, Violets are Blue, Mama's kids went Camping, and you can go too!…
Ok, so that isn't a very imaginative verse, but that is what we are talking about here. In celebration of the recent release of Camping Mama: Outdoor Adventures, Majesco have started up a contest that will let players test their lyrical skills and attempt to create a verse for the game to the tune "Camptown Races".
The clip (which you can find below), shows Mama's kids going to work in Camping Mama by building fires, cooking, and performing several other outdoor activities. Now Majesco want you to take this clip and add your own lyrics that are just as fitting as what we see in the trailer. Whoever comes up with the most create new song will not only win the chance to have their lyrics featured in a new re-cut trailer, but also a Camping Mama-branded "survival kit" that includes everything you would need on your own Camping trip.
To enter or to see a full list of qualifications, head to the official site for this lyrical competition at www.campingmamagame.com/contest. You can also purchase Camping Mama: Outdoor Adventures on the Nintendo DS wherever games are sold.