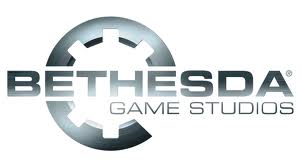 I dont know what to say to Bethesda studios that would even express my gratitude towards them except a very large thank you from the bottom of my farmville hating heart and soul. While countless major gaming studios are following the social gaming trend and doing the whole facebook thing, here is a studio that represents gaming incarnate, confident that their hardcore fans have very little interest in seeing their beloved high end core titles represented on social media platforms. In a recent interview with Gamesindustry, Bethesda's Pete Hines is adamant that the company isnt "interested in chasing the next big thing, and would continue to cater to the blockbuster market."
Bethesda are very aware of the current trends in the gaming market but are also very confident in their own abilities, know their own specialities and resources and act accordingly. The bulk of Hines remarks give a strong indication that the studio plans to stick to its current IP at least in terms of genre rather than try to branch into markets on platforms where they lack expertise. Bethesda boasts a very repectable resume of top selling highly rated titles including Fallout and Skyrim as well as promoting Rage and obtaining Dishonoured and a sequel to Prey.
Despite Bethesda's plan to keep their popular titles off current social media platforms such as Facebook and Smartphone App stores, they are not ignorant to the popularity enjoyed on these systems. While giving praise to a lot of the ideas and game developers, Hines makes note that its just not in Bethesdas interest to get involved and try and compete. Using the Nintendo DS as an example Hines says "We had the same thing a couple of years ago with the DS and everybody running after the DS and creating social games and games for girls, and now it's shifted from, 'Oh, we're going to put out lots of stuff for the DS or the PSP,' now it's Facebook and social gaming and iPhone.
Bethesda instead plans to continue to publish only a handful of high -quality PC and Console releases each year, rather than moving into areas and platforms they dont specialise in. Just to emphasis this fact Hines says "It's not what our company was created to do, it's not what we aspire to do. We want to focus on three or four big releases a year. Games that when they come out and you're like, 'I can't wait to play that.'
The author apologises to the feelings of any IOS, Android or social media title that potentially had their feelings hurt. The author is old, bitter and twisted and doesnt have the patience to learn new platforms when the old ones aint broke. Bethesda we're not worthy.