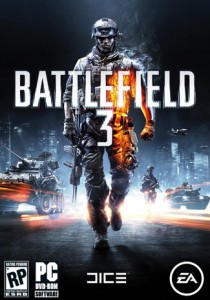 Battlefield 3 will be hitting shelves late October and in anticipation of it's release EA have uploaded a trailer for the games Physical Warfare Pack. The trailer shows off the new deadly weapons which comprise the Physical Warfare Pack.
Included are the DAO-12 semi-automatic shotgun, Type 88 Light Machine Gun, flechette ammo for the DAO-12, and a flash suppressor for the SKS sniper rifle. All of which are effectively shown in the trailer.
If you are Battlefield veteran or new to the series, it's hard to not be swept up by the fast paced, realistic warfare on display in Battlefield 3. I for one will be hitting the battlefield's come release date. What about you? Let us know what you think of the trailer in the comments section below.