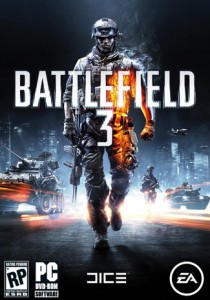 Can't get enough Batttlefield? Well with Battlefield 3 not far away now, EA has been releasing a series of trailers in anticipation of it's coming release. Now EA have released a trailer detailing Operation Guillotine.
The trailer shows of some gameplay for Operation Guillotine which features Sgt. Blackburn undergoing an operation to capture vital members of the PLR Leadership.  It is indeed some impressive gameplay on display, which is in fact direct footage from the single-player campaign of Battlefield 3.
You can pick up Battlefield 3 in stores on October 27th. So get your pre-orders ready, and see you all on the Battlefield! Check out the trailer below and let us know what you think.