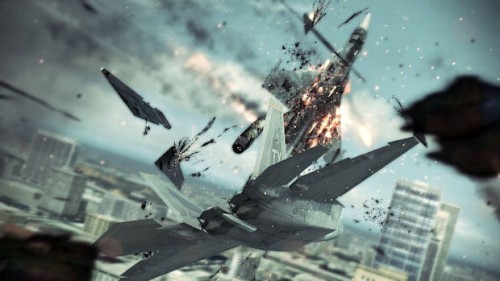 At Namco Bandai's pre-Tokyo Game Show event, a couple of the Capsule Computers team members were lucky enough to have a play through of the soon to be released title for Xbox 360, Ace Combat Assault Horizon. Despite having some impressive graphics, from what we played the game didn't seem to be the most user friendly. After a few deaths we learned that you are able to select a number of different planes before returning to the game. The aircrafts were all visually impressive, and the ability to swap between multiple views was pretty cool, especially the in cockpit view point.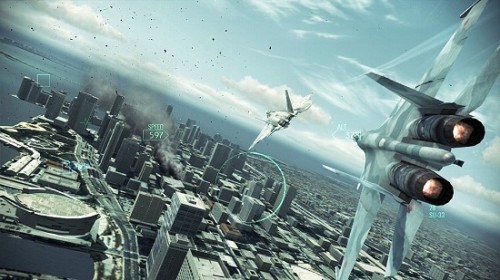 Players are also given the option to play between five different maps, with us having a hands on preview of both Paris and Dubai. There is also the option of playing in Miami or Washington DC. Namco Bandai also stated their intention to release two more downloadable maps later on down the track.
While the controls are a little fast, they are also equally responsive. Perhaps this might work in favour for players with a little more expertise; however new comers to the game or even genre as a whole might feel a little daunted by the steep learning curve. Luckily missions can be played co-operatively, with up to sixteen players being able to play at one time. Ace Combat Assault Horizon will be available for both Playstation 3 and Xbox 360 in October 2011.