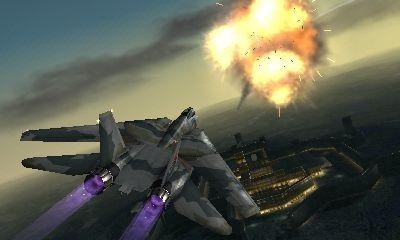 Namco Bandai have announced at Tokyo Game Show 2011, that Americans will be able to take to the skies in Ace Combat 3D on their Nintendo 3DS consoles, come November 15th, 2011.
The American version is set to be titled Ace Combat: Assault Horizon Legacy instead of Ace Combat 3D and will make use of the Nintendo 3DS consoles, stereoscopic 3D display for immersive aircraft piloting and touch screen for targetting with said aircrafts.
You can check out the trailer for the upcoming 3D aerial combat title straight from the TGS 2011 kitchen below. Be sure to leave a comment letting us know what you think of Ace Combat 3D.