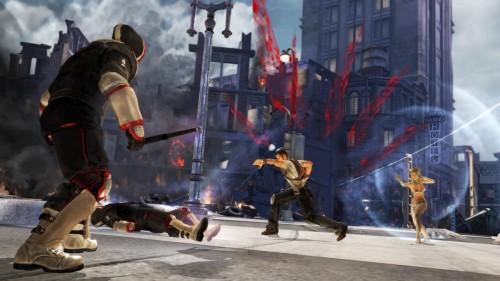 Activision filmed some incredible behind-the-scenes footage of Jamie Chung, Milo Ventimiglia and Scott Porter at Comic-Con. These videos are embedded below. The videos are promoting X-Men Destiny, where a new class of mutants is all set for their video game set around them this fall.
With a multi-branching storyline, you are placed into the world as mutant recruit that must train to to be the best of the best. Which character will you play as?
Hopefully, the X-Men Destiny will prove to be action packed game that sets a new standard for licensed video games.
[pro-player]http://www.youtube.com/watch?v=DhZ0MStSDvk[/pro-player]
[pro-player]http://www.youtube.com/watch?v=AZQBbggjKD0[/pro-player]